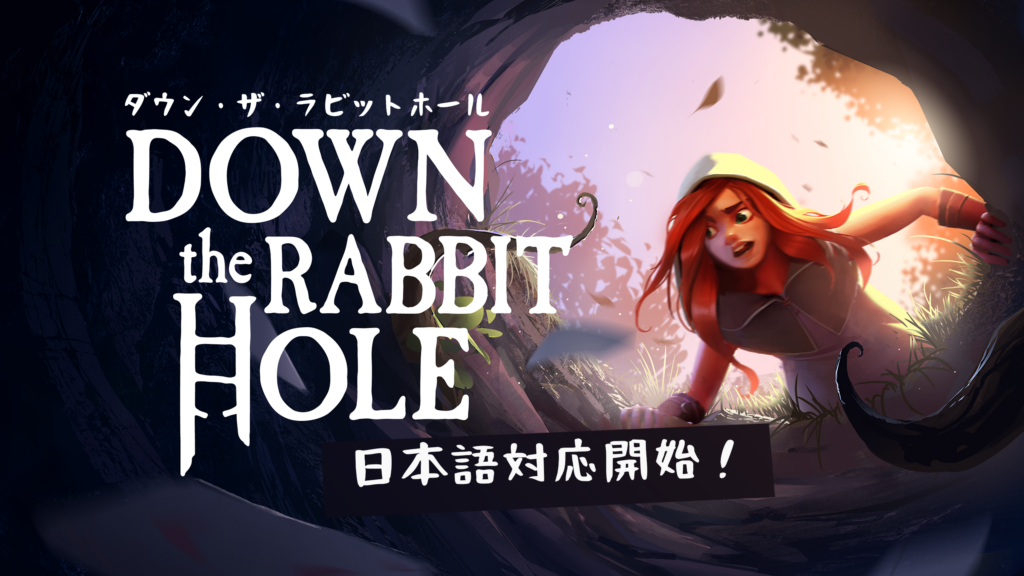 A Warm Reception
Our Alice in Wonderland-based VR title, Down the Rabbit Hole, has garnered a lot of attention since its release in March.
We have been truly humbled by players' reactions to the experience we have created. Just earlier this summer, we were featured as one of the "Best VR Games of 2020 (so far)" by UploadVR. The game has struck a chord with VR players, Alice in Wonderland lovers and puzzle fans all over the world.
Extended Language Support
After listening to feedback from our players, we have now updated Down the Rabbit Hole. One of the most desired requests has been extended language support. So, it was decidedly time for us to ensure that we could make the game more accessible to global audiences.
The update (1.01) now introduces language support for Japanese, Chinese, Korean, Italian, Brazilian Portuguese, Latin American Spanish and Canadian French.
Multiple Save Slots
Another request from the players has been to share the experience with family members and friends. Thus, we added the ability to have multiple save slots under the same profile, so that several people can get through the game on their own without affecting each other's progress in the story.
In addition, the game has been updated with a host of minor improvements.
Get Down With It
If you haven't taken the plunge down the rabbit hole, now is a great time to discover why so many people are raving about their VR adventure through Wonderland…
This patch (1.01) includes:
The addition of multiple player profiles
Subtitles for seven new languages:

Chinese
Japanese
Korean
Italian
Portuguese
Spanish
French

Puzzles that required knowledge in English now have pictures instead
Lots of minor improvements and bug fixes
Down the Rabbit Hole is currently available on Oculus Quest, Oculus Rift and Steam VR. Viveport and PSVR are soon to also receive this update.