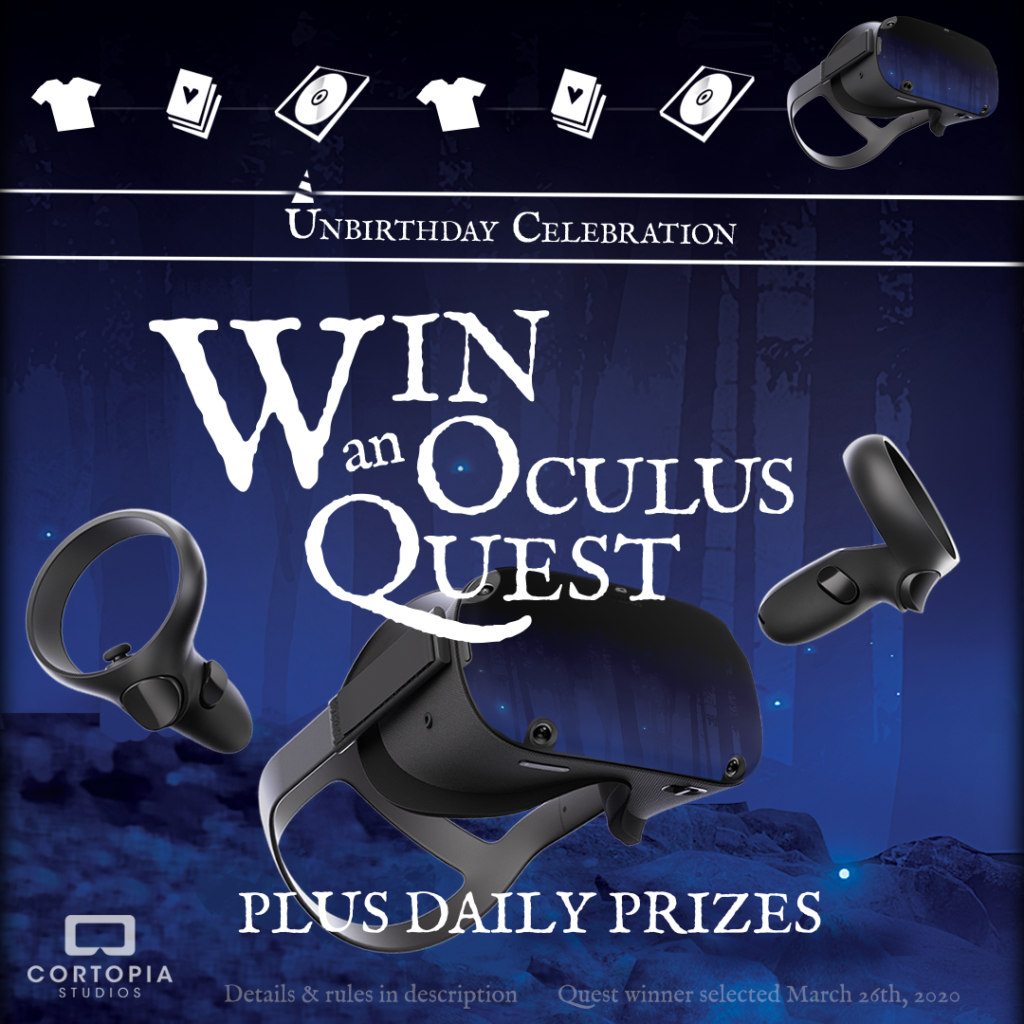 We're mere days away from the launch of Down the Rabbit Hole, and we'll be celebrating by giving away 22 prizes over the next 6 days!!
New winners are randomly selected every day until the game launches, and each daily entry also counts as an entry for the grand prize, a DTRH-themed Oculus Quest! Good luck!!
PRIZES:
Day 1: T-Shirt (1 winner)
Day 2: Custom deck of playing cards (2 winners)
Day 3: DTRH game keys (3 winners)
Day 4: T-Shirts (4 winners)
Day 5: Custom deck of playing cards (5 winners)
Day 6: DTRH game keys (6 winners)
Launch Day: Oculus Quest with unique DTRH stickers (1 winner)
Click here to read the official sweepstakes rules.